Fall-
---
Midnight Blue – L.J. Shen
MIDNIGHT BLUE
by L.J. Shen
Paperback, 338 pages
Published January 16th 2018
Midnight Blue – L.J. Shen
Fall-
---
Midnight Blue – L.J. Shen
TIJUANA'S REVIEW
5 stars
I am in love with Alex Winslow! He has stolen my heart and imprinted on my romance loving soul.
We all know L.J. Shen writes some of the best alphas and assholes out there. It's even in her motto…bringing alphas to their knees. However, with Midnight Blue she surpasses ALL expectations. The writing is AMAZING, the characters are complex, and the action is entertaining. The drama and angst are definitely ramped up in this one. Gird your loins, folks! This world tour will leave you panting for more!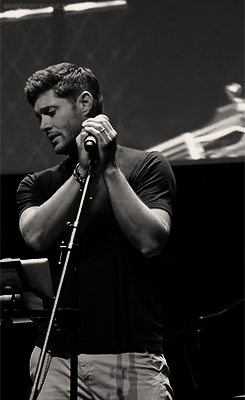 After my first introduction to Alex, I was in AWE.
The complexity of his character paired with his initial feelings toward Indie set up a story that I knew would be entertaining to watch. The chemistry between the two of them is explosive.
And trust me, they do not disappoint!
But here's what I absolutely loved—The writing! You weren't expecting that, were you? Hands down, this is LJ's best writing to date! It's emotive and evocative of the flutters you get in your belly when you fall in love. I felt all the feels. There are two chapters, in particular, that almost brought me to my knees (see what I did there?) when I read them. I felt everything the characters were feeling. My heart broke and stitched together so many times while reading it. Seriously amazing writing, peeps.
And then there are the characters. Alex and Indie are both flawed, but true fighters. You want to know what makes them tick and you want to root for them to be better and do better. It also doesn't hurt that Alex is a filthy mouthed sex god either. I'm always down for that!!
The secondary characters are interesting. I really enjoyed the story within the story. Which brings me to my last point.
The plot. All I'll say is that you think you know what's going to happen, but you don't! Hahahahaha
Another fantastic read from an amazing author! I highly recommend Midnight Blue. #OneClick this sexy mofo is soon as you possibly can!
Midnight Blue – L.J. Shen
Fall-
---
Midnight Blue – L.J. Shen
CORINA'S REVIEW
4 stars
Wow – Midnight blue was RAW, EMOTIONAL and GRIPPING – a true ROCK STAR romance of EPIC proportions. 
It's no secret I love LJ Shen's heroes. They have a certain bite, edge, grit whatever you want to call them. They have something additional that's unique to the author. A way that makes them stand out and hard to forget.
Her heroes dig their way into my heart with their brash, rude and often times insulting demeanor. I fall in love with their smart mouth, and a dare-it-all, could-care-less, fuck-it-all attitude that is as endearing as it is entertaining.
When I read Midnight Blue I was reminded again why I love her books so much. LJ Shen has real talent. It's unreal, how much talent she has. She writes stories that enchant, but also squeeze your heart until you can't breath anymore because of all the emotions and feels that come across her pages. 
Next to the enemies to lovers trope, the rock star trope is my most favorite. Lucky me Midnight Blue was both. And I also knew that a rock star romance penned by LJ SHEN could be nothing less than stellar.
This book ROCKED – literally ROCKED, with the attitude and charm of a ROCKSTAR. 
Midnight Blue had everything I love and enjoy in a rockstar romance novel. The ups and downs of an industry that feeds of gossip and drama. An egoistical, entitled and highly sexual rockstar. The emotional turmoil, drugs, and rock n roll that comes with said artist (aka God's gift to women). A group of temperamental and overdramatic musicians. And one woman that is pushed into this explosive and emotionally charged situation without a lifejacket.
Let the show begin!!!!
The author did a remarkable job giving this novel an authentic rockstar feel. I was pulled in from the very first chapter, and couldn't put it back down. It didn't take long until I was spellbound, transfixed and fascinated by Alex Winslow and his charismatic but also unhealthy and destructive personality.  I was witness to a rollercoaster ride of epic proportions that was incredibly addicting.
Indigo and Alex wer a match made in heaven or hell – it all depended on the day and time. Their midnight rendezvous were some of my most cherished scenes of all. Whenever they were alone, Alex allowed his real self to shine through the cracks. By getting to know Indigo, Alex finally found a reason to work his way back to his former glory. His journey was the most profound and emotional of all. A true epic turnaround and a journey of self-discovery.
Indigo was the polar opposite of Alex.
Dependable, down to earth, goal oriented, with massive responsibilities on her narrow shoulders. To her chagrin she was effected by Alex's rockstar charm and sex appeal. When she finally gave in and enjoyed his advances, she owned it and went after it with eyes wide open. It didn't hurt that her straight forward and genuinely good disposition had a novel effect on Alex.
As it's LJ Shen's signature style, she made the couple work for their HEA and consequently gave me a thrilling ride. At this point she could write the most boring trope and make it sound interesting. I have come to love and rely on her edgy heroes and steadfast heroines. And I can't wait to see what she comes up with next.
---
GRAB YOUR COPY TODAY AMAZON
Midnight Blue – L.J. Shen
---
Midnight Blue – L.J. Shen
BLURB
Four Continents. Three months. Two lovers. One, broken soul

It should have been easy.
I needed the money. He needed a babysitter to keep him from snorting himself to death.
I was cherry-picked especially for him. Responsible. Optimistic. Warm. Innocent.
The worst part is that I should have known better.
Alex Winslow. British rock star. Serial heartbreaker. Casanova with whiskey eyes.
"Don't get near the devil in a leather jacket. He'll chew you up and spit you out."
Guess what? I didn't listen.
I signed the contract.
World tour. Three months. Four Continents. One hundred shows.
My name is Indigo Bellamy, and I sold my soul to a tattooed god.
Problem was, my soul wasn't enough for Alex Winslow. He ended up taking my body, too.
Then he took my heart.
Then he took my all.
Midnight Blue – L.J. Shen
---
MEET THE AUTHOR
---
MORE BOOKS BY THIS AUTHOR
SCANDALOUS (Sinners of Saint #3)
---
ENEMIES TO LOVERS ROMANCES 
Vicious (Sinners of Saint #1) by L.J. Shen
Walk of Shame (Love Unexpectedly #4) by Lauren Layne
The Opposite of You by Rachel Higginson
Naughty Boss (Steamy Coffee Collection #1) by Whitney G.
Down by Contact (The Barons #2) – Santino Hassell
–
---
Midnight Blue – L.J. Shen